Lockport Sewer Cleaning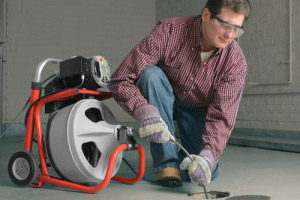 Do you live in the Lockport area and are having sewer issues due to tree roots that keep causing your drains to back-up? Midwest Drain offers the best Lockport Sewer Cleaning service around. We can unclog sinks,tubs,floor drains, main lines and with the help of our sewer camera we can view and locate any problem you have.
Does Your Sewer Line Have Tree Roots?
Many sewers in the Lockport area we constructed of clay tile piping.  The problem with the design is how they connect with each other. Clay tile interlocks with a bell and spigot design concrete mortar was used to seal the sewer drain connections but over time, gaps occur in the interlocked sewer drain pipes. Tree Roots will enter through the tinny little cracks and expand throughout the pipe so they can feed on the nutrients.
How Do You Remove Tree Roots?
One of the best methods to remove tree roots is with drain cleaning. Root cutters are used to cut out the roots throughout the sewer lines however, they do grow back in time. This is were many company's fall short. The equipment used by many contractors simply don't cut it. Small holes are usually poke through the roots causing therefore, you to have frequent back-ups in a years time. Not with us! First of all, We have specially designed that clean the entire pipe guaranteeing you that your sewer are cleaner and roots will take longer to grow back. In addition, our service technicians and years of experience, no company comes close.
Got a plumbing emergency?
Call us at Midwest Septic and Drain because we are your Lockport Sewer Cleaners you can count on! 815-926-2088