Will County IL Septic Tank Pumping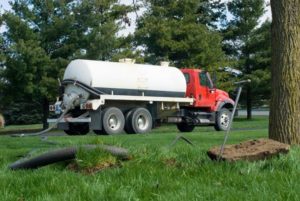 Midwest Septic Service is proud to offer our services 7 days a week to all over the Will County area.
Don't know were your septic tank Is Located?
Cant find where you tank or access lid is, or perhaps have landscaped over it? Don't worry at Midwest we have everything you need to locate you tank.
We have the best locating equipment available! We can camera and locate exactly were septic tank is located so we can dig and service your system.
Septic tank to deep?
Sometime due to the depth of your tank, your septic tank access lid gets buried under too much dirt.
To easily access your septic system we might require light excavation.
We can add an additional collar that will raise the level of your lid up to ground level for easy access.
Tips For Maintaining Your Will County septic System
Keep Area Clear
Never build anything over a septic system including decks, pools, and landscaping.
Don't Overload the Septic Tank and Drain field.
Check faucets and toilets for leaks; make repairs if necessary.
Reduce water levels for small loads of laundry.
Wait until the dishwasher is full to run it.
Do not use a garbage disposal. It adds up to 50 percent more solids to your septic tank, and your tank will require more frequent pump-outs
Avoid any additives and bacterial killing chemicals because they can cause more harm then good.
Don't Pour Grease Down the Drain. Grease can clog pipes in your drain field, making it impossible for the soil to absorb liquids.
Superior Will County Septic Tank Pumping & Installation Service
We can provide excavation projects for new installation and repair to your septic system. .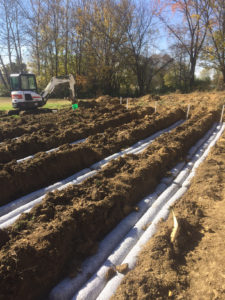 Midwest Septic Service is a family owned company that is not only owner operated, but is committed to providing service that is above and beyond our customers expectations.
It's our customer service, in addition to our superior service that lets you know why we are your dependable choice for all your septic tank solutions.
We will pump, and clean your septic tank system to ensure that it remains effective and help prolong the life of your septic system.
At Midwest we are so sure that you will be blown away by the service you receive from start to finish with us.
When it comes to customer service and professional workmanship, we are the premier Will County Septic Service Company in the area! Call 815-926-2088